If you would like more information about our services, please do not hesitate to contact us.
Remember to fill out the form completely so we can contact you.
Follow us on social networks: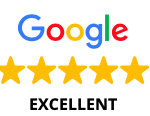 Great experience with expatgroup.co! They are very responsive, detailed, and made the visa process painless. Thank you!
todo un equipo profesional
Christina Marie Diaz
2022-08-17
Excelente servicio
Great team
Maurizio Tusa, MA, MFT
2022-08-11
I must thank the wonderful and efficient people at expatgroup.co with all my heart. Their service was courteous and efficient. I would gladly recommend this agency to anyone seeking help as an expat.
Thank you to Dayana, Daniela and the outstanding staff at Expatgroup.co. They were determined and patient with me in helping me navigate the complicated process of obtaining a Colombian marriage visa!
The visa application process was swift and easy. Everyone who assisted me was polite, efficient, knowledgeable, and helpful with all questions I had. Well worth the money, and I will use them again should the need arise.
For me using Expatgroup was the best decision. This is the second time I have used them and it makes the whole process of obtaining my Visa and Cedula painless.
Liliana Orozco
2022-07-28
Mi experiencia con el proceso de renovacion de mi Pasaporte ha sido desde el inicio no solo satisfactorio, ha sido excelente, Daniela en particular se encargo de explicar claramente el proceso y las expectativas han sido superadas. Gracias por tan excelente servicio. Liliana Orozco
Marcos Araujo (Emprende Ahora o Nunca)
2022-07-28
Cuando conocí por internet a Expatgroup tuve miedo en dar el paso de solicitar el servicio; sin embargo, lo di y fue excelente, en menos de 10 días tenía resulto mi proceso, lo recomiendo al 1000%, gracias Expatgroup
Follow us on social networks: